Are you considering downsizing, upsizing, or relocating to any one of the fabulous cities in Monmouth County, NJ? With so many beautiful neighborhoods in store, you might wonder how to find the right one that meets all your lifestyle criteria. Fortunately, this guide can help. Here are five tips you should consider when searching for the perfect neighborhood.
1. Identify your lifestyle

Whether you visit for a day or several weeks, one thing is apparent. There are many different types of communities in the Monmouth County area, each with a distinct culture and vibe. For example, houses for sale in Holmdel, NJ, often have expansive lots in a tight-knit community that offers all the perks of small-town life while being just a stone's throw away from New York City and the Jersey Shore.

On the other hand, if you are looking for a small oceanfront town on the Jersey Shore, you might consider Manasquan. Here, you can live either on the oceanfront in elegant estates or a few miles inland in picturesque surroundings. Whether you wish to live in a beach town or a boating community, there are many options.

Consider what kind of lifestyle you want to live in your new home. You could curate a list of must-haves or things you would like to see in your new neighborhood. For example, if you would like to live on tree-lined streets with 19th-century architectural-style homes, then Rumson Township might be the right community. With many different options in historic or grandeur surroundings, there is a lot to consider.

Continue reading to discover what avenues to explore to help locate the right neighborhood for you in Monmouth County!
2. Perform online research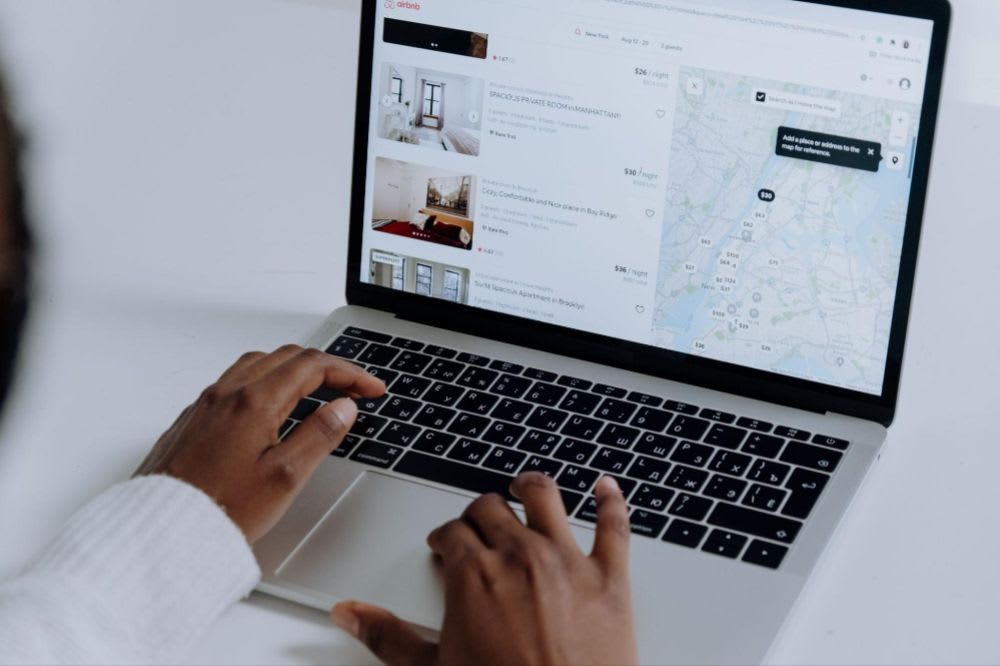 Photo courtesy of Pexels
It's an excellent idea to do some preliminary research to learn about the different neighborhoods in Monmouth County, from the size of the population to the potential of appreciation in any given area. Since
97% of all home buyers
use the Internet in their home search, you would not be alone in this endeavor. Joining neighborhood groups on social media can also be helpful, as you can read current residents' opinions or concerns about the area and which local amenities are most popular.
Check Internet sites

There are many sites that you can visit to find out more about the different communities. The following is a list of some of the best resources you can use in your neighborhood and home search.


NeighborhoodScout – This is a comprehensive database for neighborhoods. You can learn a lot, from population data to real estate appreciation rates.
Google Maps – You can use Google Maps to map out the area and determine the distance between homes for sale and work, school, and other places of interest.
A local real estate agent's website – Real estate agents often publish guides and blogs about neighborhoods and home-buying. These guides can help you determine what the communities are like from an expert perspective.
Join online neighborhood groups

One way you can get an insider's view of the neighborhood before even stepping foot there is by joining online neighborhood groups. Consider sites like Nextdoor.com, a community place where residents or prospective residents can gather to discuss community news. You can also search for neighborhood groups on Facebook. By checking out these groups, you can learn about many features of a neighborhood, from local community events to the people living there. Consider connecting with some of these residents and asking them what they like or dislike about the area. It is a great way to learn more about a potential new neighborhood before visiting it.
3. Visit at different times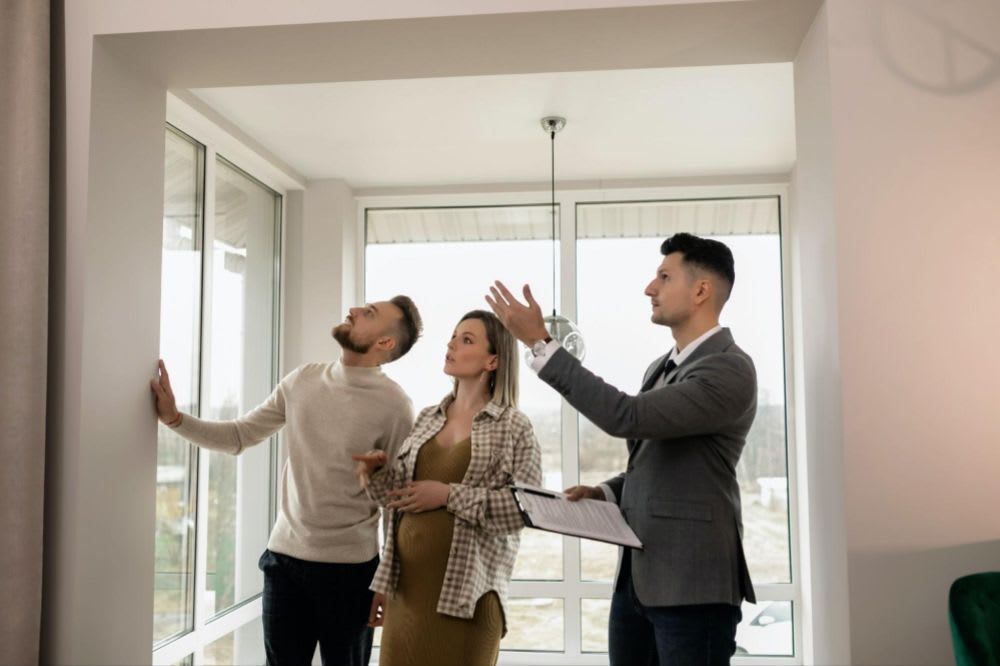 Photo courtesy of Pexels

Once you have decided on two or three potential neighborhoods, you now have to check them out. Thanks to the latest technology, online searches can be highly detailed, allowing you to get a resident's view of the surroundings. However, nothing compares to visiting these communities in person. By visiting and adventuring throughout the community, you can better understand what it would be like to live there.

For instance, you can explore the tree-lined streets and see the wide variety of houses for sale in Holmdel, NJ, from ranch-style to Tudor-style architectural design. During your trip, you might even come across residents and ask them questions about their quality of life living in the community. It's also essential to visit the neighborhood at different times of the day. For example, neighborhoods are often busy in the early mornings as parents take their kids to school and quieter during the day when many are at work.
4. Consider renting before buying

Although the goal might be to purchase a home, it might be worth renting at first. Buying a house is an extensive process and one that should not be taken lightly. To help you be sure that the potential neighborhood is right for you, you might want to rent a home for anywhere from a few months to even a year. Consider a month-to-month rental agreement if that works best for your plans. By renting, you can give yourself more time to search for the perfect home and neighborhood while learning more about the area and experiencing it first-hand. This way, you can be sure that this is the right area for you, and you will be a more confident buyer when you are ready to purchase a new home in Monmouth County!
5. Consult a premiere New Jersey real estate team
Finding the right neighborhood can be such a complex process and one that should not be done alone. That is why you should team up with a premiere New Jersey real estate team that knows the ins and outs of the local market. A team of experts will listen to your needs to match you with the perfect home and neighborhood in Monmouth County.
Are you interested in buying a new home? Schedule a consultation with the top real estate agents at the
Kilbride & Cagnina Group
. As the most prominent real estate team in the Monmouth County area, from Holmdel to
Rumson, NJ, real estate
, the Kilbridge & Cagnina Group can help you find the perfect neighborhood that aligns with all your must-haves!
*Header courtesy of Shutterstock