Have you recently bought the beautiful home of your dreams? Are you anticipating embracing your new, effortless, luxurious lifestyle in your new space? You probably want to sell your old home as efficiently and quickly as possible. Staging your home for sale is the best way to sell your home fast and for top dollar. Most staged homes
sell up to 23% over the listing price
and spend significantly less time on the real estate market. Therefore, you must add staging your home to your list of how to sell your luxury home quickly. These six tips, curated by the Kilbride & Cagnina Group, a real estate agency on the Jersey Shore, can help you create an elegant showpiece that will sell fast and for top dollar.
1. Declutter and depersonalize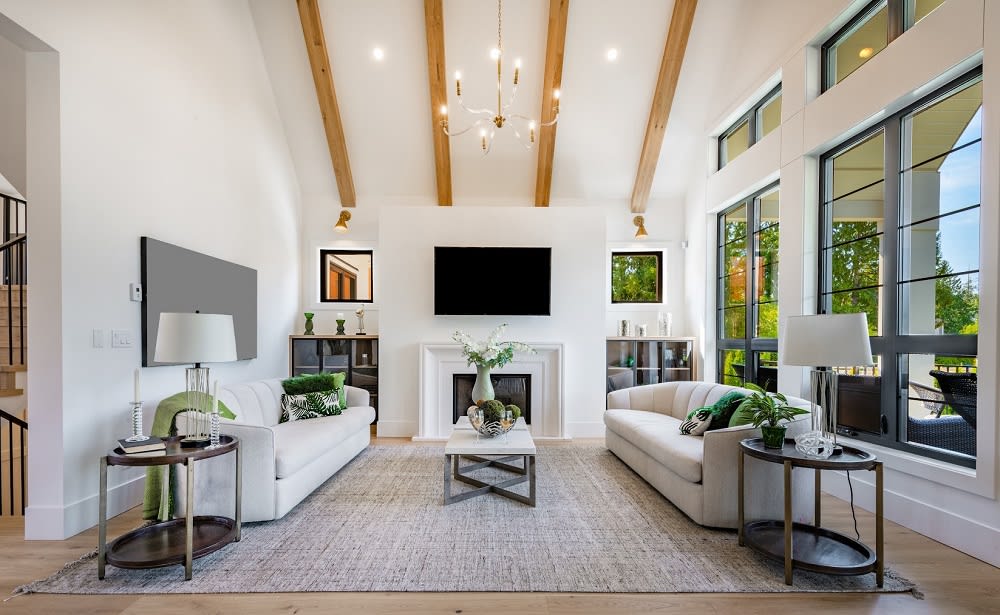 The first step in staging your house involves cleaning, decluttering, and even depersonalizing. Starting with the central rooms of the house, which are the living room, kitchen, and master bedroom, tackle one area at a time going from top to bottom. You can also start decluttering, deciding whether you will donate, throw away, or keep the item. While cleaning and decluttering, it is important to remember that you also need to depersonalize your home. Because buyers want to be able to visualize and fit their lives in your home, it is best to remove the personal photographs and trophies and add small finishing pieces that will enhance every room in your house and the overall appeal.
2. Assign a function to every space

When staging houses for sale in Rumson, NJ, it is imperative to remember that form always meets function, particularly when staging your home in the luxury real estate market. Despite the palatial interiors and exteriors of your luxury home for sale, there is a specific function for every space. Luxury home buyers simply do not want to walk into a home and see a lot of unused space. For example, when renovating homes for sale in Manasquan, NJ, we found an empty nook, but with some strategic rendering, we could transform it into a cozy and functional home office. Giving even small spaces a specific function can help transform a home and show buyers the unlimited potential of your home for sale.
3. Strategize furnishings and rugs
In the luxury real estate market, less spacious surroundings are usually better. When considering whether or not you should keep your furnishings during the staging process, you should ask yourself one pertinent question. Ask yourself if the furniture, rug, and other decors will ultimately enhance the room. Too often, having too much furniture or other personal effects can clutter up the room unnecessarily. Instead, opt for a simple arrangement such as the
floating furniture arrangement
to create the illusion of more space and movement. Buyers want to see open areas, allowing them to visualize their lives in the luxury home better.
4. Consider lighting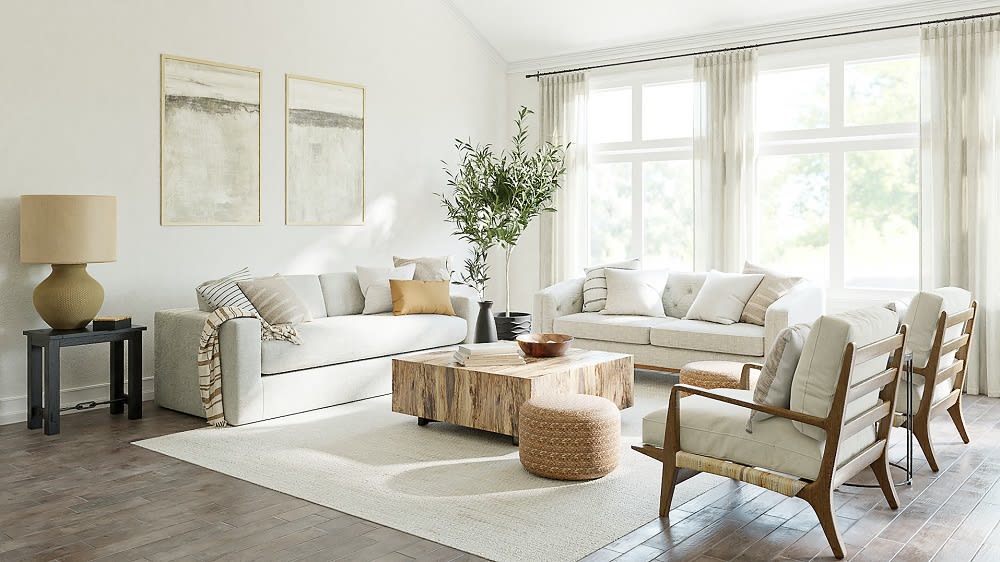 The key to successfully staged houses for sale in Rumson, NJ, is to create areas that appear to be open and light. A straightforward way of achieving effortless openness is installing light-colored curtains on your windows or removing them entirely. By doing so, you can bring in more natural light, which will make your luxury home for sale appear more spacious. Another way to create an energy of the perfect amount of captivating lightness in the house is by carefully selecting the lightbulbs. Some light bulbs emit a warm white color while creating feelings of coziness and relaxation. Others, however, look more cool white in appearance and are often perfect for home offices. Try to elevate each room with warm lighting that will enhance the function and overall vibes of the space.
5. Create irresistible curb appeal
From staging waterfront houses for sale in Rumson, NJ, to coastal homes for sale in Manasquan, NJ, they all need exceptional curb appeal to make them truly extraordinary. Luxury homes with irresistible curb appeal tend to sell faster, even
increasing the home's value up to 11%
. Therefore, beautifying and maintaining the exterior of your luxury home is tremendously important since it will be the first impression a buyer will have on your house. When creating excellent curb appeal, it is essential to consider everything from painting the front door to cultivating the landscape. You can also repaint your mailbox and plant fresh flowers around it to accentuate the overall appeal of your house. Installing window boxes with vibrant flowers can also help create stunning depth and a warm, inviting place of elegance. Above all, the exterior of your home should look polished, professional, and beautiful.
6. Work with a brilliant team of experts

When preparing any luxury home to be staged, you need to call upon two professionals: a real estate agent and a professional stager. A real estate agent will conduct an extensive walk-through of your home and suggest any staging recommendations to accentuate the overall appeal of your home for sale. They can also refer you to a highly rated professional stager from their exclusive network of connections.


Hiring a professional stager to create an extraordinary rendition of your home will save you valuable time. They will clean, declutter, rearrange, and organize your furniture and other personal effects. Your professional stager aims to create a space where your target buyer can quickly and seamlessly fit their life in your home. When staging homes for sale in Manasquan, NJ, working with a real estate agent and a professional stager can help create a luxurious residence of dreams that will sell quickly.


Staging a home is perhaps the most important thing a seller can do to maximize the home's value and to sell fast. That is why it is crucial to work with Kilbride & Cagnina Group, a real estate agency that can deliver leads to some of the highest-rated professional stagers in the luxury market.


Are you ready to stage homes for sale in Manasquan? Reach out to the trusted agents at
Kilbride & Cagnina
for expert guidance.