Whether you're looking to buy or sell in the Manasquan real estate market, or the surrounding Jersey Shore, Compass should be top on your list for brokerages to work with.

New to the area but not the industry, Compass is working hard to change how people look at buying and selling homes. If you're not familiar with what makes Compass different, keep reading to find out. There is a lot of growth, and change, within the Holmdel, NJ real estate market and beyond, and Compass is keeping up with it.
Is Compass actually different?
There are a lot of real estate companies on the market right now. Just search through the listings of Manasquan real estate properties for sale, and you'll see about half a dozen agencies. The same half dozen that have been around for 30+ years with no real changes or development in how they handle both buyers and sellers.
Compass Real Estate was formed in 2012 with the idea that there is more innovation available than what most agencies were using. Instead of using the same old systems, Compass focuses on technology and data to give agents the best information each and every day on their specific real estate markets, as well as freeing up an agent's day so they can focus more on each client they represent. This means Compass real estate agents simply have better, more accurate, and more up-to-date information than many of their competitors.
In such a short period of time, Compass has made a big splash. In 2021, it was considered the
5th largest real estate brokerage
in the entire country.
Compass Concierge is a must-have for any seller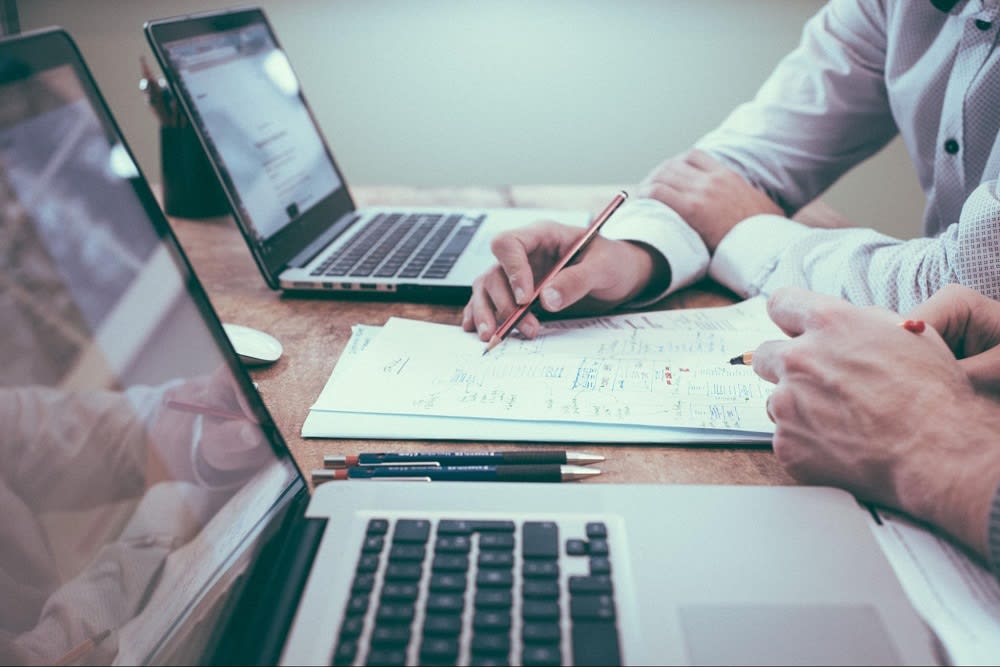 If you want to sell your home but you are overwhelmed by the Manasquan real estate market, or you don't know what changes to make in order to get top dollar from your property, don't panic. You're not alone! Many sellers see the red-hot real estate market in New Jersey and think about cashing in on it.
Despite what so many renovation TV shows will tell you, updating your home before selling is not always the smartest financial move. However, there are
many minor changes and upgrades you can make
that will make it more appealing to the Holmdel, NJ real estate market or the surrounding area.
But, be honest with yourself; you might not know what you can change that will actually increase the value, or what will just cost you time and money. After all, every market is different, and what sells for Manasquan real estate may not work for Holmdel, NJ real estate. Working with an experienced real estate agent, like one from the
Kilbride & Cagnina Group
, to guide you is the best way to know what you need to be changing.
The Compass Concierge program is essentially just that. Exclusive to Compass realtors, the Compass Concierge program is the
easiest
way to sell your home for top dollar. Concierge can help you paint your walls, repair or replace the flooring, and even stage your home to make it the ideal oasis in the Manasquan real estate market. You might think staging isn't important, but think again! It can make a huge difference, even in a hot seller's market. One study suggests a
properly staged home can sell up to 17% more
!
If you're worried about the price, don't be! Upgrades and changes can be expensive right now, but the biggest true benefit to Compass Concierge is that it does not have an upfront cost for the seller. Compass actually fronts the price of upgrades or repairs, and ultimately
will
get more for your Holmdel, NJ real estate property. The cost of renovations and upgrades never have to actually come out of your pocket, and there are great benefits to the agents as well. A higher list and sell price ultimately make everyone more money!
The process is fast, because an experienced real estate agent knows you move quickly in this market, and you never have to stress about any upfront fees or costs. You also never have to call a contractor or lift a paintbrush, as everything is taken care of for you. It is like selling your home on "Easy" mode!
How Compass benefits buyers

Compass isn't just a seller-focused brokerage. Their agents have a lot to offer buyers in this intense market, whether you're looking at Manasquan real estate or other areas of the Jersey Shore.

For one, you know that any homeowner that took advantage of the Compass Concierge service has a home worth looking at. With the best eye for design and what the market wants, these homes have been updated, upgraded, and thoroughly inspected. It's really the best-case situation for most buyers because the home is move-in ready with minimal to no work needed.

More than that, as mentioned previously Compass utilizes proprietary technology to get the best data on the market. What this means as a buyer is that you get access to the newest listings, along with real updates in the real estate market. In this ever-changing market, the more knowledge you can have behind you, the better off you are.

It can be incredibly intimidating, trying to enter the Holmden, NJ real estate market as a buyer when it is such a seller's paradise. With the support of this award-winning team, you have a far better chance of finding, and buying, your dream home.
Ready to make the leap?
If you're ready to make big moves in the Jersey Shore real estate market, be sure to reach out to
Kilbride & Cagnina Group
. One of the first Compass real estate groups in the area, this team has more than 20 years combined in the Jersey Shore market and has seen it all.
When you mix the best technology, the biggest benefits, and a whole lot of experience, something really wonderful can happen.